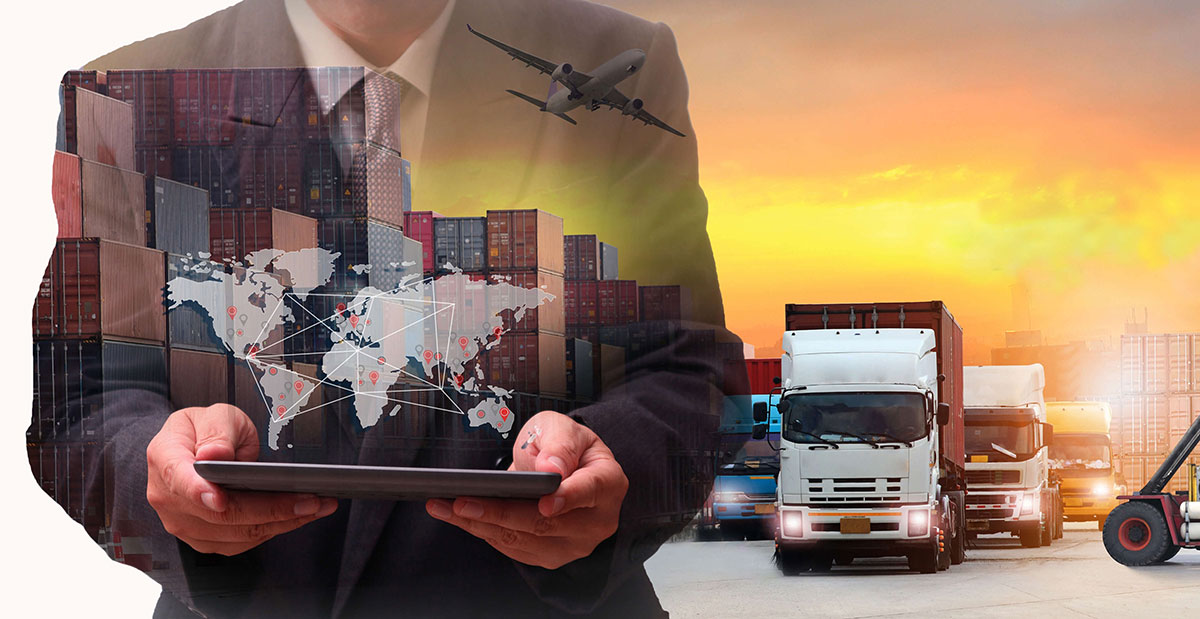 The peak season affects the entire supply chain, including retailers, freighters, and loaders. This usually kicks off at the beginning of the school year and continues all the way to sale events encompassing 11.11, Black Friday, Cyber Monday, and Dubai Shopping Festival (DSF).
Given that the holiday season is the best time for shopping, retailers want their products to be available to meet consumer demand. Some of them even claim that the mega sale events account for up to 30 per cent of their annual sales.
However, due to the peak season, the demand can restrict capacity, increase freight costs, and create challenges in logistics. This phenomenon happens yearly, so companies should gear up for it before the hustle and bustle sets in. With strategic and efficient planning, we can turn the difficulties during this time of year into profitable opportunities.
Here are some insider tips on how to do it.
Accurate forecasting and risk prevention
When the high-demand season is just around the corner, the first step is creating a clear and accurate forecast for the business. Referring to data from previous years to predict sales and associating them with industry trends helps us determine what goods and how much of them will be demanded.
This trick is effective in keeping non-essential shipments low. So, concentrate on first moving products that are key for the business instead of transporting those lacking in sales appeal.
Prioritising full-load shipments
Do you have goods that must be delivered at a certain time? Are they more in demand than other commodities? Then these products should be given top priority in distribution and transportation management. That's because shipments are prone to delays due to the increased risk caused by the peak season.
To avoid this, freighters must clearly inform their third-party freight forwarders to first ship those containers or crates carrying high-priority products.
Stay away from transfers
Some freighters rely on indirect and transfer shipments. Though they are a great way to save money, you are paying at your own risk. The goods may be thrown once for the first leg and again for the second leg, especially during the peak season. And that means the safety of the products is not guaranteed.
Split the shipments
Sending whatever goods we can, whenever we can is the best mantra to adopt during the peak season. This is where splitting the shipments comes in handy.
For instance, if we have multiple containers shipped in just one shipment, splitting them up into multiple invoices increases our chance of getting some if the others get stuck during the process. Correspondingly, for a 200-box shipment, we can send 60 by aeroplane so we can receive them in a few days and then send the remaining cargo over a more cost-effective means of transportation. It's always imperative to have a safety stock on hand, although air freight is costlier, and the double shipment is more complex.
Purchase freight insurance
We can't stress this point enough. Insuring shipments, especially during the peak season will safeguard them from start to finish. With more freighters and cargo involved in the transit process, there is always a risk of something unpleasant coming up.
Freight theft is common during the high-demand season. If the goods never arrive or get damaged during transport, companies may suffer huge losses. Hence, having a comprehensive insurance policy for air and land freight is a must to ensure the cargo is protected from any risk.
Secure drivers and capacity
One of the major challenges during the high season is the lack of truck drivers and transportation capacity. This leads to inefficient logistics and longer transit times.
Thus, partnering with a 3PL company in Dubai with a global shipping network is a smart move in facing the challenges brought by seasonal demands. When outsourcing your operation, you can benefit from contractual rates to prevent spot rate uncertainties and the market's volatility.
Use advanced technology
Having Transportation Management Systems (TMS) in place enables us to optimise routes, especially during busy, shipment-heavy periods. This tool monitors your products and their date of arrival at the final destination. Thanks to this visibility in the supply chain, we're able to establish seamless communication with our commercial partners. It also allows us to accurately simulate various shopping scenarios so we can split shipping options and envision alternate routes.
Keep your budget realistic
Facing the retail peak season unprepared is like going to war without a weapon. So, keep a realistic plan and budget in place. During this time of year, shipping rates are expected to surge. Thus, take into account scenarios of where your budget might be allocated to.
Hire a reputable 3PL partner
The most critical decision you'll ever make when shipping orders boils down to choosing a trustworthy third-party logistics provider. This is vital for ensuring the operation's profitability, especially during the high season.
Working with different suppliers means dealing with various time options, a combination of freight contracts, and various service levels. This can be cumbersome and time-consuming in the long run. Therefore, if you want to have one point of contact who understands your business, provides customised solutions, and offers 360-degree services under one roof, then hiring a 3PL partner is the way to go. Managing seasonal demand on your own can make or break your business, as it takes your focus away from the core.
So, when is the right time to hire a 3PL service provider? The earlier, the better. This enables you to properly plan and prepare for the hustle and bustle of the peak season.
Overcome peak season challenges with TFI
The high-demand season is both exciting and dreadful. Yet, no matter how you feel about it, you should be ready for all the challenges it has in store. Having a reliable 3PL partner by your side is the best way to do that.
At TFI, we take pride in our practical experience and expertise in offering a single window to a world of logistics solutions 24/7/365. Our global agent network, warehousing capabilities, IOR/EOR services, and close-knit relationship with the governing authorities enable us to provide you with a smooth import or export journey.
Don't know how to get started? Speak to our friendly and knowledgeable specialists for a consultation today!