Import of Record / Export of Record
Expand your business to new markets minus the overheads
Expanding your business to new markets is costly, time-consuming, and entails a great deal of complexity. At Total Freight International, we believe you deserve peace of mind by entrusting the process to experts. This is where our know-how in Import of Record (IoR) and Export of Record (EoR) comes in handy. 
We provide you with control over the movement of goods through our comprehensive solutions. So, you can rest assured that they will successfully enter new markets at the ideal timeframe and operational cost.
The one-time registration under our IoR / EoR service in the UAE gives you a better price advantage and eliminates overhead costs. It makes your products readily available in the local market, enabling you to quickly facilitate the sale without worrying about import and export regulations. This promotes a quick turnaround, which gives you an edge over the competition.
Aiming to help international companies establish their presence in the GCC market, we offer our IOR/EOR services in Qatar, Oman, Saudi Arabia, Kuwait, and Bahrain.
Speak to our experts today!
Trade compliance assessment on import restrictions and import permits ensures quick approvals and certifications
Gain control over the supply chain by not relying on the buyer's timeline to ensure that products reach the market as soon as possible

Make your products attractive by eliminating the hassles and complexity of importation and registration for the buyer

Quick and easy expansion to international markets

Grow your business without being weighed down by costly overheads

Gain an edge over your competitors by having your products imported and available in the market for your customers

Consolidate the product registration enabling you to save cost and reach more customers

Protect your trade confidentiality
"During our professional relationship with Total Freight, it has always been a pleasure to work with them. As usual, Total freight's greatest assets are its employees. They are driven to provide world class service. Their attention to detail is commendable....
read full review

Eurofragance
"TFI has been our go-to partner to handle our local operations in the UAE. The team behind TFI went to great lengths to tailor a custom solution for us. Not only did they take care of the import, fulfillment and...
read full review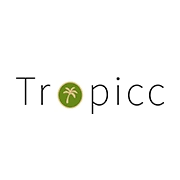 Wouter Gyssels
Co-founder, Tropicc
"Recently we had to send a consignment containing Corporate Gifts & Promotional items to our client in Djibouti, for their upcoming social event. Yes, plenty of Freight Forwarding Agencies exists in Dubai, but, none was willing to take on this...
read full review

Shabbir Khambata
Managing Partner, Shikkmo
Discover how we solve our customers' challenges and help them achieve their goals
NETWORKS AND ASSOCIATIONS