Total Freight International (TFI) evolves alongside technology. Building on our expertise in this fast-paced industry, we create state-of-the-art digital solutions that give you access to e-services and real-time end-to-end visibility.
Our cloud-based ERP and Warehouse Management System make accurate data and insights available right at your fingertips. Designed to be fully integrated with your systems, they guarantee automation of your processes while ensuring the safety and integrity of your cargo at all times. They also enable you to seamlessly monitor, transact, and manage your shipments in one platform. Moreover, they give you peace of mind and the power to make smarter decisions.

Enrich your supply chain with our advanced technology. Together, we can conquer new frontiers and do amazing things.

Dashboard
Along with time, we understand that information is the key to your supply chain's success.

E-commerce Integration
Our e-commerce integration empowers your supply chain in various platforms.

EDI Integration
Our mission is to keep your business moving forward no matter the challenges.
"During our professional relationship with Total Freight, it has always been a pleasure to work with them. As usual, Total freight's greatest assets are its employees. They are driven to provide world class service. Their attention to detail is commendable....
read full review

Eurofragance
"TFI has been our go-to partner to handle our local operations in the UAE. The team behind TFI went to great lengths to tailor a custom solution for us. Not only did they take care of the import, fulfillment and...
read full review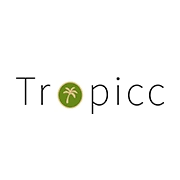 Wouter Gyssels
Co-founder, Tropicc
"Recently we had to send a consignment containing Corporate Gifts & Promotional items to our client in Djibouti, for their upcoming social event. Yes, plenty of Freight Forwarding Agencies exists in Dubai, but, none was willing to take on this...
read full review

Shabbir Khambata
Managing Partner, Shikkmo
Discover how we solve our customers' challenges and help them achieve their goals
NETWORKS AND ASSOCIATIONS