Time waits for no one. We understand that delays can be costly, so we give your cargo the urgency and priority it deserves
No matter how big or small, every spare part matters in all types of vehicles and machinery. Delays can slow down the product assembly line and MRO. Hence, the required components must be available at the right place, at the right time. 
At Total Freight International (TFI), we understand the complexity involved in your supply chain. So, we deliver aftermarket logistics solutions that provide you with reliability, control, and transparency. This enables your spare parts to move like clockwork from the origin to the final destination. Our ISO-certified warehouse caters to your unique requirements by keeping stock of your inventory and dispatching orders to various service centres globally.
01
Pick and pack as per order requirements
02
Real-time inventory tracking and visibility
03
On-call dispatch and delivery
05
Door-to-door delivery service
"During our professional relationship with Total Freight, it has always been a pleasure to work with them. As usual, Total freight's greatest assets are its employees. They are driven to provide world class service. Their attention to detail is commendable....
read full review

Eurofragance
"TFI has been our go-to partner to handle our local operations in the UAE. The team behind TFI went to great lengths to tailor a custom solution for us. Not only did they take care of the import, fulfillment and...
read full review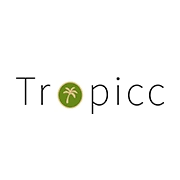 Wouter Gyssels
Co-founder, Tropicc
"Recently we had to send a consignment containing Corporate Gifts & Promotional items to our client in Djibouti, for their upcoming social event. Yes, plenty of Freight Forwarding Agencies exists in Dubai, but, none was willing to take on this...
read full review

Shabbir Khambata
Managing Partner, Shikkmo
NETWORKS AND ASSOCIATIONS