We take care of your logistically challenging shipments
As one of the UAE's market leaders in project logistics, Total Freight International (TFI) takes care of your major moves anywhere in the globe.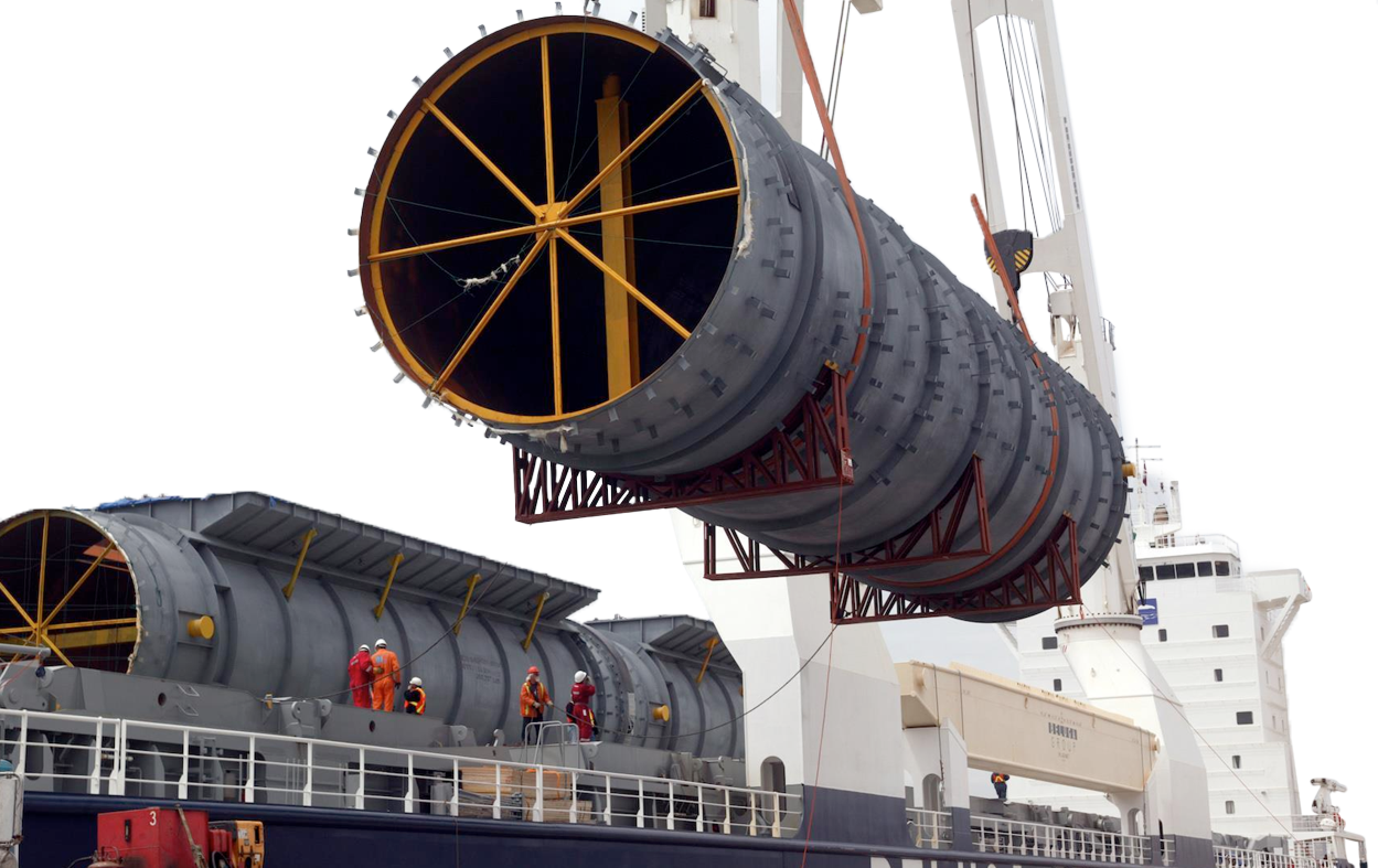 Our project cargo services are designed to meet the highest quality and safety standards. Leveraging our specialised know-how and experience, you can rely on us to handle your industry-specific requirements and logistically challenging shipments.
Our ISO-45000-1 certification demonstrates our expertise in managing your special project from concept to delivery with safety and efficiency in mind. Whether it's a Ro-Ro shipment, break bulk, or heavy-equipment cargo, our team ensures that it is given proper care and attention until it reaches the final destination.
Regardless of commodity, weight, size, configuration, or complexity, we go the distance and are well-equipped to face the unknown. We make this possible through the following: 
At Total Freight International (TFI), our team builds on collaborative efforts and engineering expertise. We directly liaise with local authorities, carriers, and our network to determine the best way to execute the project. Our technical solutions department performs complex structural calculations, whether it's out-of-gauge, Ro-Ro, break bulk, or even air charter. This enables us to choose the right and most effective transportation solution for your goods. So, you can trust us to safely plan and carry out the handling and transportation of such cargo from origin to destination. 
Strict adherence to local laws and regulations is vital for moving cargo timely and smoothly–no matter its size and dimensions. As a fully compliant logistics company, we secure police escort arrangements and the necessary approvals from the Road and Transport Authority (RTA). This enables us to perform efficient route planning from the cargo storage location to the loading point. Most importantly, this upholds our integrity, your trust, and the safety of all our personnel in charge of the cargo handling operations.
We utilise a range of heavy lift equipment and suitable vehicles for big goods that need a big move. Securing a lashing certificate and the necessary lashing materials, trailers, and cranes based on the cargo's load capacity allows us to perform intricate operations safely and efficiently. So, you can have peace of mind knowing that your cargo is protected from damage. 
NETWORKS AND ASSOCIATIONS