Ensuring a Timely and Successful Project Cargo Operation Combined with Freight Forwarding & Customs Brokerage Capabilities
A leading global manufacturer of machinery and equipment for geotechnical and foundation engineering needed to urgently transport out-of-gauge (OOG)cargoes from China to KSA. The time-critical nature of the operation called for meticulous logistical planning.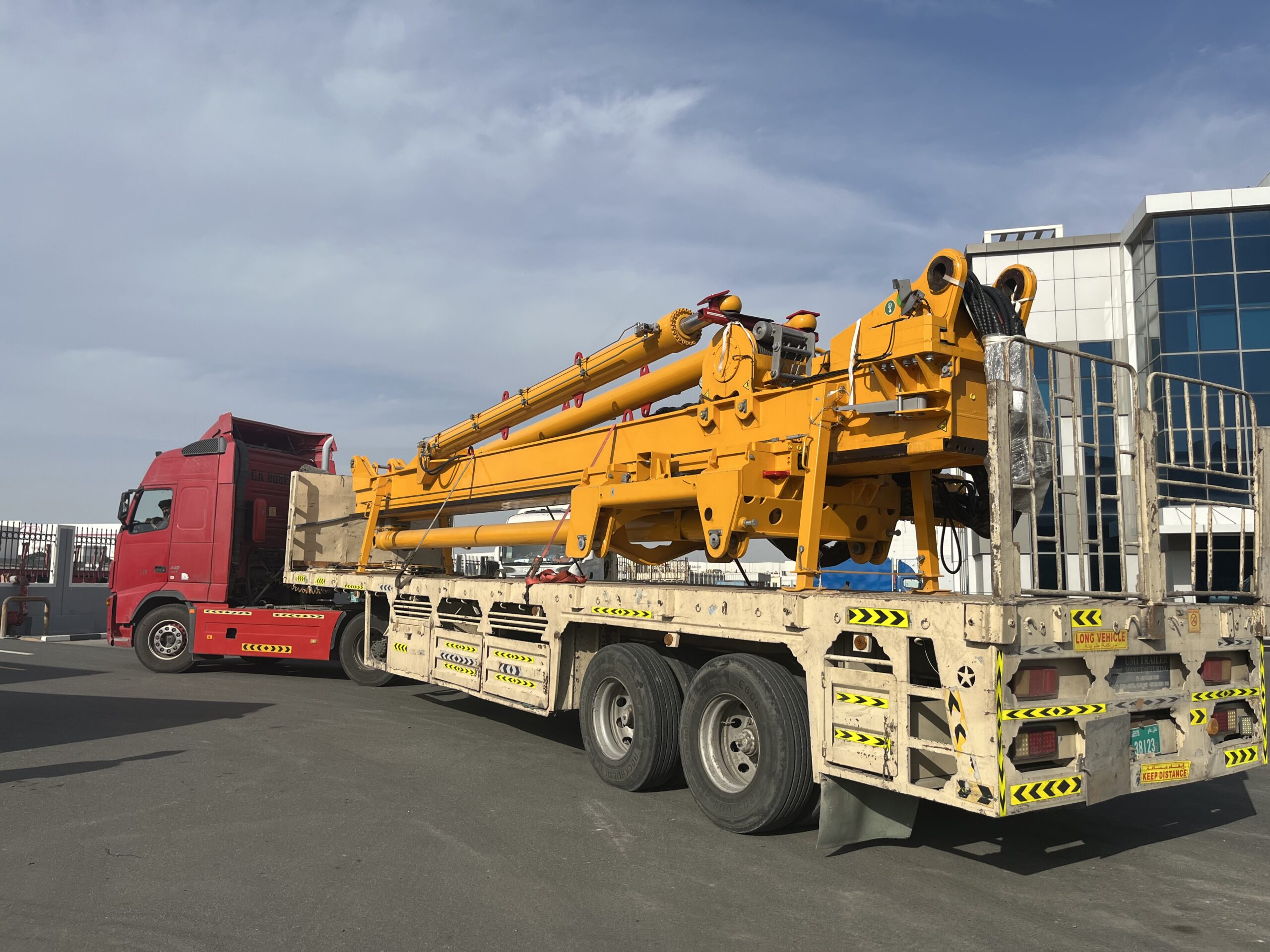 The company established its presence in the Gulf Region in 1979, with permanent offices located in various countries of the continent. For its major project in KSA, it required drilling equipment and accessories that had to be consolidated in multiple factories in China and Malaysia. 
The long transit time as well as the complexities of securing Road and Transport Authority (RTA) permissions and vehicle registration in Dubai were the key challenges faced by the company.
Our team of project cargo and global freight forwarding specialists coordinated with our client to determine their requirements and advised them on the detailed logistics planning involved. We then consolidated the drilling equipment and accessories manufactured in multiple factories in China and Malaysia.
Next, we transported the cargoes using a breakbulk vessel and special containers and received them at Jebel Ali Port. Upon the arrival of the base machines, we collected them from Jebel Ali Port customs and cleared them in our name into the freezone, where the cargoes could be stored duty- and tax-free. They were then moved to our open yard for storage until all the pieces of the machine arrived.
The next phase was the base machine assembly, wherein we leveraged our technical know-how. Our team also provided the company with the heavy equipment required to ensure a safe, quick, and successful operation.
Our team moved on to planning the shipment's cross-border dispatch from Dubai to KSA. We created the invoice, packing list, and certificate of origin and sent them to KSA, enabling the consignee's KSA agent to do the pre-clearance in advance. Moreover, we handled the duty and VAT payment for importation into the country. 
The next step was approaching the Road and Transport Authority (RTA) to secure the required paperwork. The assembled base machines were thoroughly inspected by RTA, after which, the certificates for cross-border transport were issued.
Combining our team's in-depth industry knowledge and experience in OOG shipment and regulatory compliance, we were able to timely and safely move the cargoes cross-border to their final destination.
Discover how we solve our customers' challenges and help them achieve their goals