We believe that luxury cars deserve VIP treatment. Whether it's a vintage car, classic car, or supercar, our in-house team ensures a professional service from pick-up to delivery.
 Backed by our long standing reputation in luxury car transport, we safely move your vehicle via land, air, or sea freight. Our professional packing team takes care of lashing, heat wrapping, and wooden crating, among other packaging solutions. This enables us to keep your shipment secure and fully protected from damage. 
Combining our capabilities and over 30 years of operational excellence in the automotive sector, we are the trusted logistics company in Dubai by automakers, dealers, and private individuals who want to transport high-end luxury vehicles. 
"During our professional relationship with Total Freight, it has always been a pleasure to work with them. As usual, Total freight's greatest assets are its employees. They are driven to provide world class service. Their attention to detail is commendable....
read full review

Eurofragance
"TFI has been our go-to partner to handle our local operations in the UAE. The team behind TFI went to great lengths to tailor a custom solution for us. Not only did they take care of the import, fulfillment and...
read full review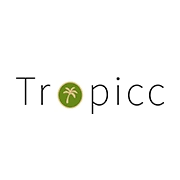 Wouter Gyssels
Co-founder, Tropicc
"Recently we had to send a consignment containing Corporate Gifts & Promotional items to our client in Djibouti, for their upcoming social event. Yes, plenty of Freight Forwarding Agencies exists in Dubai, but, none was willing to take on this...
read full review

Shabbir Khambata
Managing Partner, Shikkmo
Discover how we solve our customers' challenges and help them achieve their goals
NETWORKS AND ASSOCIATIONS