Behind every successful company is a well-managed supply chain. We combine the strength of our expertise, global freight forwarding agent network, strategic warehouse locations, and technology to make this possible. Our in-house experts collaborate with stakeholders to seamlessly integrate industry-leading practices and provide bespoke solutions suitable to your business' needs.
With an end-to-end approach in place, Total Freight International (TFI) brings you comprehensive solutions for various industries under one roof. As your trusted 3PL logistics partner in the UAE, you can rely on our hands-on support backed by practical experience and know-how. Whether you are aiming to redesign your supply chain concept, commence inventory optimisation, distribute products to local markets, or streamline your logistics, we have got you covered in all aspects of supply chain management in Dubai.

Contract / 3PL
Enhancing your business's efficiency while reducing your overall logistics cost

On-site Logistics
Providing additional support to streamline your operations

E-commerce Logistics
Omnichannel solutions tailor-made to your unique demands and challenges

Retail Logistics
Putting our clients first in a market with fierce competition

Reverse Logistics
Managing returns smoothly from start to finish

Spare Parts Management
Focus on your core task while we handle inventory management
"During our professional relationship with Total Freight, it has always been a pleasure to work with them. As usual, Total freight's greatest assets are its employees. They are driven to provide world class service. Their attention to detail is commendable....
read full review

Eurofragance
"TFI has been our go-to partner to handle our local operations in the UAE. The team behind TFI went to great lengths to tailor a custom solution for us. Not only did they take care of the import, fulfillment and...
read full review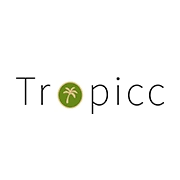 Wouter Gyssels
Co-founder, Tropicc
"Recently we had to send a consignment containing Corporate Gifts & Promotional items to our client in Djibouti, for their upcoming social event. Yes, plenty of Freight Forwarding Agencies exists in Dubai, but, none was willing to take on this...
read full review

Shabbir Khambata
Managing Partner, Shikkmo
Discover how we solve our customers' challenges and help them achieve their goals
NETWORKS AND ASSOCIATIONS