Request a Quote
Track a Shipment
Request a Quote
Track a Shipment
Founded in 1991, Total Freight International (TFI) is one of the leading logistics solutions providers in Dubai, UAE. 
We started our journey as an international freight forwarder, specialising in land, sea, and air. Yet, in just a short period of time, we have rapidly grown into a digital-driven key player offering a host of services under one roof
Our state-of-the-art 3PL warehouse facilities, spanning 70,000 sq ft., are strategically located in Dubai Logistics City. This enables us to cater to the needs of our local and international clients within a single-bonded free zone environment.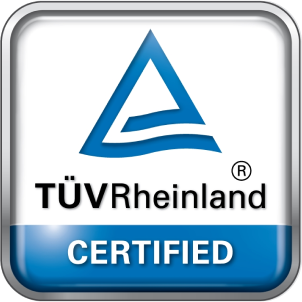 ISO 9001:2015
ISO 45001: 2018
Our team of experts handles the entire scope of international cargo transportation, warehousing, and distribution backed by our solid infrastructure and global agent network. We also help our partners venture into new markets in the MEASA region.
Combining the strength of our experience, capabilities, and technology, we provide tailored freight, logistics, and supply chain solutions to wide-ranging industries.
"During our professional relationship with Total Freight, it has always been a pleasure to work with them. As usual, Total freight's greatest assets are its employees. They are driven to provide world class service. Their attention to detail is commendable....
read full review

Eurofragance
"TFI has been our go-to partner to handle our local operations in the UAE. The team behind TFI went to great lengths to tailor a custom solution for us. Not only did they take care of the import, fulfillment and...
read full review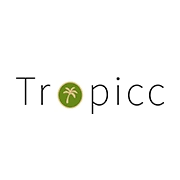 Wouter Gyssels
Co-founder, Tropicc
"Recently we had to send a consignment containing Corporate Gifts & Promotional items to our client in Djibouti, for their upcoming social event. Yes, plenty of Freight Forwarding Agencies exists in Dubai, but, none was willing to take on this...
read full review

Shabbir Khambata
Managing Partner, Shikkmo

Integrating the most advanced technology in our service enables us to deliver fast and accurate solutions.

First-class customised solutions
Having partnered with various clients for over 30 years has enabled us to be flexible and versatile in delivering service. 

Extensive global Network
One of our key strengths is our close-knit network of agents in 115 countries. These companies are all privately-run firms.

A team that cares 24/7
Our operations team is available 24/7 to get the job done and fulfil your order promptly. 
NETWORKS AND ASSOCIATIONS
Discover how we solve our customers' challenges and help them achieve their goals