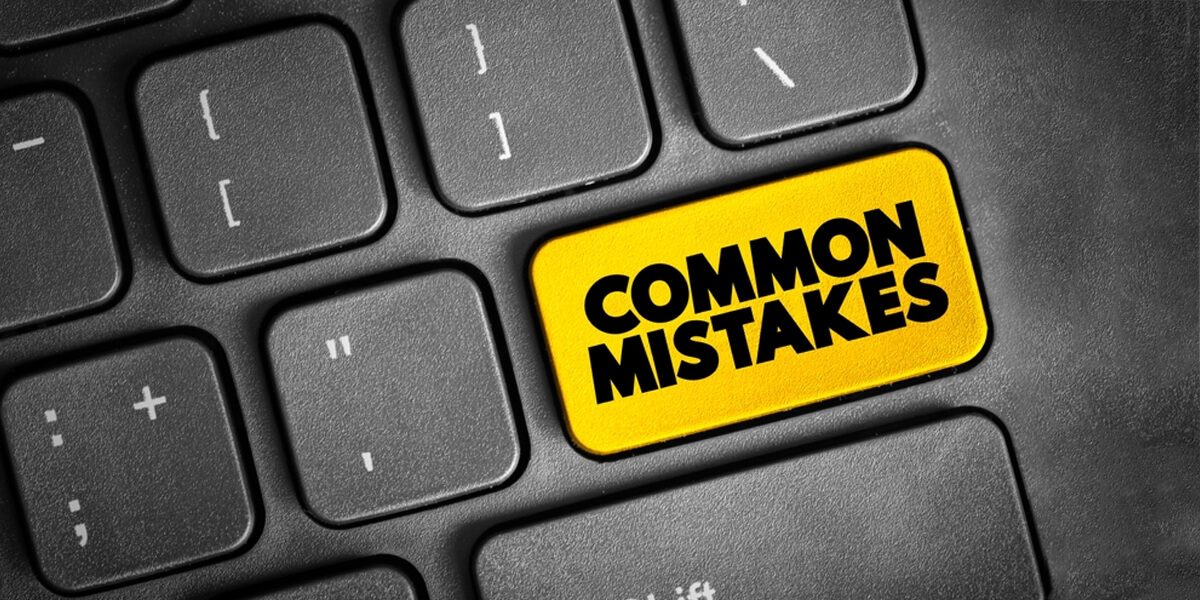 The supply chain is amongst the most essential aspects of any business. Even if you excel in marketing, have an efficient ordering process in place, or provide exceptional customer service, all those can mean nothing if your customers do not receive their orders on time. Likewise, inventory management problems here and there can take a toll on your time, profit, and reputation. Though logistical mistakes are a normal part of any business, they must be fixed quickly and properly. That's because they come at a high price.
We want to help you out. So, we've rounded up below some of the most common mistakes that businesses make in their logistical operations and how to get them right.
Mistake 1: Absence of Organized Structure and Planning
Most small businesses handle their inventory's storage, packaging, and shipment. This is advantageous in such a way that the staff on-ground know the whereabouts of every item on their premise. However, it can create bottlenecks or disruptions if the person-in-charge files for a leave. When a business starts to pick up, the lack of personnel can take a toll on their operations.
Moreover, it's critical to utilise an advanced IT system that provides items with a unique code and monitors their quantity, location, and expiration date.
Mistake 2: Unfamiliarity with regulations
Lack of know-how regarding legal requirements, such as hygiene and sanitary control, is another common problem. This authorisation must not only cover food and supplements but also baby care and children's items. Likewise, special permits are required for dangerous goods.
Knowing the regulations when it comes to your products and warehouse operations is key to ensuring that your business is compliant with the governing authorities. Any simple aspect overlooked can negatively impact your business.
Mistake 3: Absence or use of the wrong IT system
Other businesses usually lack or don't have the funds to invest in an advanced IT system. Not spending money is even justifiable if it doesn't need any automation of processes. However, this can be detrimental to the customer relations and financial aspects of your business in the long run. You are at risk of making costly blunders when completing shipments for your customers without a unified system of coding and tracking goods.
Say, for instance, you order the same products from three various wholesalers. Having your own file for each type of product is a must to stay organised. In case you register a lack of goods, they can easily be ordered from the right warehouse. Nevertheless, if you don't have an IT system in place, that can cause unnecessary orders and a huge cost.
Furthermore, an inadequate IT system doesn't enable e-commerce integration, leading to interruptions in the transmission of information. This is specifically true for customers waiting for the delivery of their package. The absence of a tracking system, which enables the customer to track their order status, results in multiple calls or emails from disgruntled customers following up about the shipment. In turn, this increases your workload and tarnishes your reputation.
Mistake 4: Wrong or insecure packaging
Packaging is key to ensuring the goods' safety during transit. Hence, the right materials and staff training are required to nail this aspect. For instance, small products must be secured to the container's walls to prevent them from bouncing. Therefore, it is imperative to use the right type of packing material. The know-how and experience of your staff will play a key role in this, especially if goods that require wooden crates or cases, steel drums, and pallets are in question.
Mistake 5: Inability to scale
Scalability is one of the most overlooked aspects of the business. The inability to gauge your enterprise's growth potential can adversely affect its logistics operations.
If you have too much stock, it can be expensive to store, given the accumulating charges from leasing a warehouse unit. In the same way, less stock with abundant storage space also leads to unnecessary expenses.
Therefore, conducting proper calculations when restocking is essential to prevent losses. Utilising a state-of-the-art system with a minimum and maximum-reorder feature also enables for timely replenishment and finishing of your existing stock. A forecasting tool is another option to scale your operations. It uses an algorithm that calculates the number of products you can sell based on the current logistics statistics.
Mistake 6: Absent or inadequate tracking tools
An advanced tracking tool is indispensable when running an e-commerce business, as it updates customers on the status of their shipments. On the business front, it notifies you once the shipment reaches its destination. This helps avoid the losses arising from false claims regarding shipping issues.
Managing the logistics of your business can get tricky, especially if you lack knowledge, experience, resources, and manpower in this landscape. This can result in the mistakes we've outlined above, which can be common for e-commerce enterprises that have just embarked on their entrepreneurial journey. If not resolved right away, these errors can spiral out of control and become time-consuming and costly to fix.
Overcome Your Logistics Challenges with the Right 3PL Partner
The good news is you can avoid pitfalls by taking advantage of the know-how of logistics experts. For over 30 years, TFI has been helping clients navigate their way through the complexities of warehouse and distribution management. As your 3PL provider in the UAE, we provide you with dedicated solutions tailored to your specific needs and requirements. So, you can expect to overcome your logistical challenges while focusing on expanding your business to new markets.
Discuss your logistics requirements with our experts today! We offer a single window to a world of solutions, including 3PL in Dubai, warehousing & distribution, customs clearance, supply chain management, global freight forwarding, and import of record (IOR).