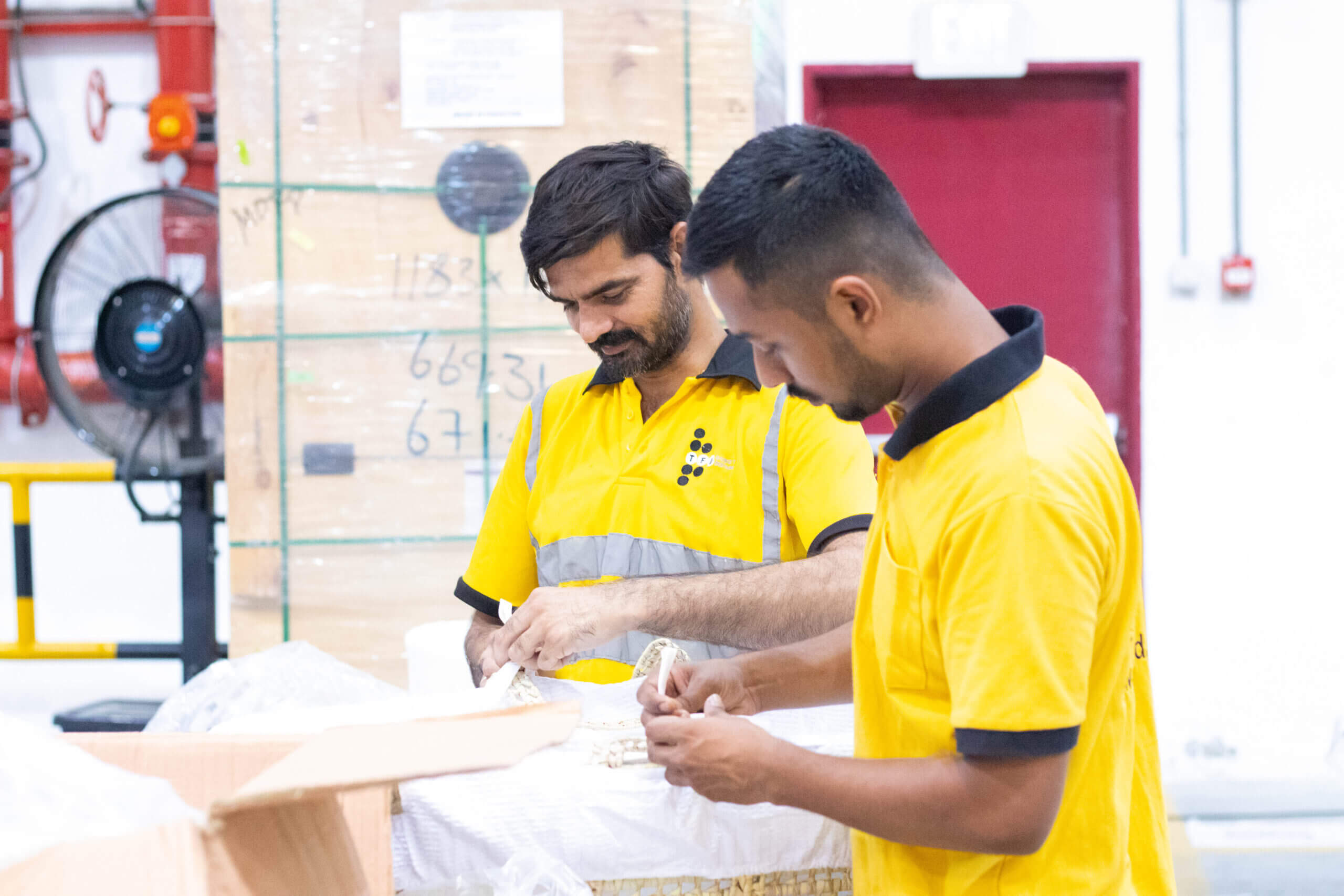 E-commerce's domination coupled with the ever-growing needs of businesses is prompting more and more 3PL providers to offer value-added services (VAS). These special services range from short-term to in-depth projects designed to improve customer experience and simplify your brand's supply chain strategy.
If you're wondering how VAS can make a huge difference to your business, read on to find out more.
What's in it for you?
Working with 3PL companies that provide VAS has two key benefits:
• Efficiency – A 3PL partner that offers more than just picking, packing, and shipping helps your business reduce its overall operating cost, enhance its supply chain strategy, and streamline its processes.
• Enhanced customer satisfaction – Integrating some nuances into your fulfilment fosters trust, a positive impression, and a better customer experience.
Competition is tough in the e-commerce world, so your business must stand out. Winning the trust of your customers is the key, and this can be achieved through the finer details of order fulfilment and product delivery.
Value-added services in warehouses involve specialised distribution, custom labelling, and final assembly, to name a few. If you're indecisive about asking your 3rd party logistics partner to implement them for your business, below are some points you can ponder.
Distinction: Make your branding stand out
Unboxing is one of those e-commerce trends you need to take advantage of. It makes opening packages a more personal experience. But how? This is where customising your fulfilment with VAS enters the picture.
By specifying your kitting instructions, you can ensure the branding on your product faces the customers once they open the box. You can also have the box arranged in such a way that certain products will be taken out first. Moreover, you can choose branded tape on the outside of the box or opt for eco-friendly packaging.
Do you want your packaging to be set apart from your competitors? A logistics service provider's expertise is all you need to stay afloat in the competition.
Efficiency: The entire project is handled by the same team
Having a one-stop provider for your inventory management and order fulfilment needs translates to ease of communication and a smooth overall workflow. So, if your 3PL partner can set up picking & packing, returns management, and product disposal, to name a few, then you are in good hands. By keeping all activities and projects under one roof, you can have peace of mind that the finer aspects of your business are taken care of.
Cost Savings: Enjoy reduced shipping fees
It's true that value-added services can cost you extra, but they can save you money in the long term.
For instance, special storage falls under the value-added service category. Find out if your third-party logistics partner can receive more products from you and store them until they must be moved into active inventory.
You will be able to cut costs in transportation fees if the goods don't need to be transported from an assembly centre to a warehouse for postponement work and then to the fulfilment centre for packing and shipping. Simply put, you can enjoy cost savings in the long run by reducing your good's movement.
Real-time visibility: Get access to data at your fingertips
By consolidating your forward and reverse logistics under a single fulfilment partner, you can benefit from a more integrated operation and better visibility into every phase of the process.
This means you can:
• Navigate and plan for peak seasons more fluidly
• Monitor trends that may help with forecasting and growth strategies
• Detect issues sooner and devise the right solution
For instance, if you are getting returned items or customer complaints, your 3rd party logistics provider that handles your value-added services will be able to provide data showing lapses and how they can be addressed.
Quicker turnaround: Expedite order processing
A flexible supply chain gives you the advantage of asking your 3PL partner or manufacturer to do postponement work. Postponement in the supply chain refers to the practice of delaying a part of the production process until a customer purchases the product. This strategy involves five types of postponement: labeling, packaging, assembly, manufacturing, and time. Each type of postponement indicates the specific stage of the production process where the delay occurs.
For instance, in the case of a car manufacturer, implementing manufacturing postponement would involve producing a basic model of the car and keeping it in that state until it's time to customise it at a later stage in the supply chain.
Thus, you can always stay agile should there be any issues arising. Asking your third party logistics provider to handle certain aspects of the forward or reverse logistics is the trick to expediting the order turnaround time.
Flexibility: Stay afloat in the competition
The Covid-19 pandemic resulted in multiple supply chain bottlenecks. One valuable lesson that everyone learned from this is the importance of carrying out postponement and assembly work closer to the customer for a more flexible supply chain.
Partnering with a reputable 3PL company in Dubai that offers VAS enables you to quickly react to supply shortages, customer demands, and other challenges. What's more, your partner's customisable fulfilment solutions can help scale and grow your business.
Enhanced customer satisfaction: Package your products well
Customer satisfaction can only be achieved through quality fulfilment. A well-packaged product gains the trust and loyalty of customers. What's more, it's vital to provide them with a top-notch unboxing experience. With a reliable 3PL partner by your side, there is someone looking into all the aspects of order fulfilment on your behalf.
Entrust your value-added services to TFI
Value-added services offer your business a lot of potential for growth and scalability. Now that you have already discovered its benefits, it's time to take the first step in implementing them in your fulfilment operations.
Reach out to our friendly and experienced specialists today!
Source: https://dclcorp.com/blog/fulfillment/benefits-of-value-added-services-in-logistics/