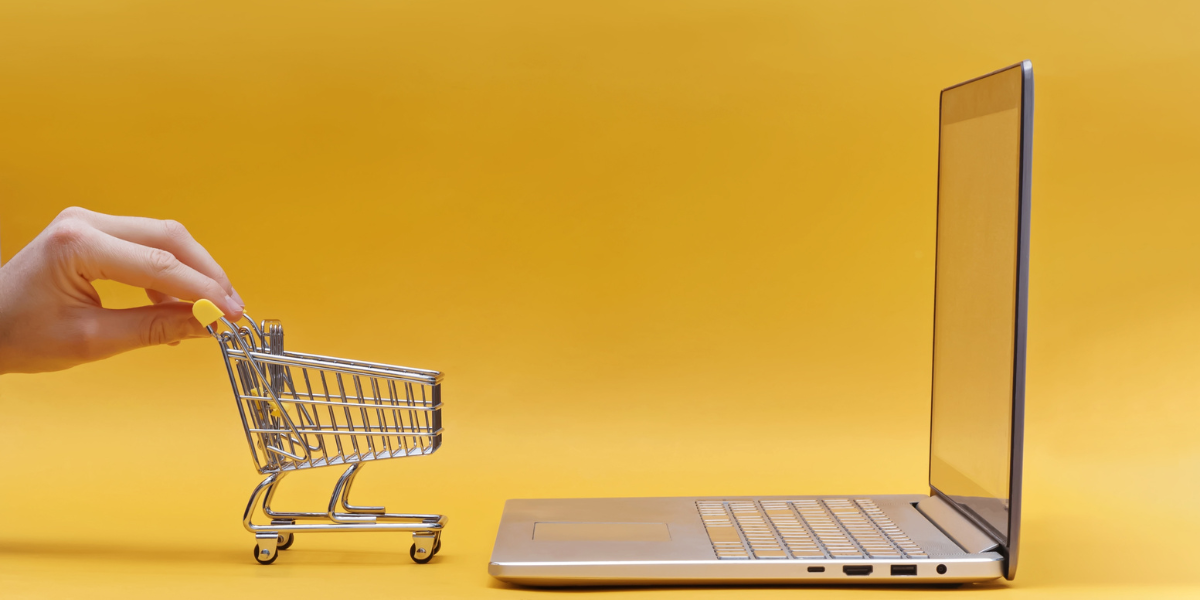 The e-commerce industry has completely taken the world by storm, and it's not a secret. With more and more consumers making the switch from brick-and-mortar to online stores, any business that aims to excel in the digital shopping landscape must keep abreast of the latest e-commerce trends.
We are passionate about e-commerce, so we've rounded up some of the things to expect in 2023 and how to prepare your business for them.
Increased dependence on mobile and online
According to a study by eMarketer, global retail e-commerce sales reached approximately $2.3 trillion in 2017, which is a 24.8 per cent hike from the previous year. Of this figure, mobile sales accounted for $1.4 trillion, which equals 58.9 per cent of these digital sales, representing an increase of 18.7 per cent from 2015. Given that consumers have depended more heavily on online shopping at the height of the Covid-19 pandemic, these figures are anticipated to continue skyrocketing every year.
With the contactless, comfortable, and convenient nature of online shopping, it has become mainstream in the modern era. Plus, it is now user-friendlier, more accessible, and easier than ever. As algorithms and technologies continuously evolve and improve, it can easily be predicted that businesses will achieve greater growth through e-commerce.
Is your business not yet online? Or is it online but you're not satisfied with its visibility? Whatever the case may be, optimising it to meet the needs of shoppers is imperative to stay afloat in the market.
Online stores optimised for millennial shoppers
A study conducted by Trend Report showed that 80 per cent of consumers from 25 to 40 years old shop online. So, it's crucial to optimise your online shop to the interests and priorities of millennials to boost your conversion rates and sales potential. You will be able to test which group your website is faring well with by researching the demographics that its UI/UX design appeal to. Apart from that, studying your analytics and taking the right path in social media marketing are a must.
Voice search will continuously rise in popularity
Google Home, Amazon Alexa, Cortana, and Siri are now used more and more for task completion. Data collated by Think with Google reveals that 72 per cent of smart speaker owners use their devices daily. What's amazing about these speakers is that they can be used to order items, create shopping lists, browse the web, and even complete other home organisation tasks.
So, what's in it for you? As a business owner, you must optimise content and keywords related to voice searches made through smart speakers.
The more ways to pay, the better
Cash on delivery (COD) is slowly becoming a thing of the past. Nowadays, most consumers increasingly opt for secure digital payment services, such as Apple Pay, PayPal, Google Pay, and more. Enabling flexible payment options at checkout is a proven way to boost conversion rates and safeguard against cancelled sales. In a nutshell, offering shoppers a quick, convenient, and secure checkout experience will add more value to your business.
Create educational and interactive product content
Photos of products are just not enough anymore. It takes an engaging presentation to persuade consumers to make a purchase. So, provide educational content about your products in the form of reviews and videos to make them more marketable.
Customised shopping experience
Success in the e-commerce sphere means more than just offering products. Each consumer group has its individual needs, which calls for a customised shopping experience. One of the ways to provide this is by using data collated by AI, which promotes increased revenue and a more simplified browsing experience.
The rise of AR and VR
Though online shopping is the name of the game, it doesn't provide consumers with the ability to assess and interact with a product before purchase. This is where augmented and virtual reality (AR and VR) come into play. Offering multiple applications in the e-commerce world, this cutting-edge technology provides customers with in-person shopping experience in the comfort of their homes.
Optimised last-mile logistics
Most of the e-commerce shopping experience takes place in the digital world, but it won't be complete without logistics. The 'last mile' is amongst the most crucial steps in the e-commerce journey, as it entails the product's delivery to the end-customer. Simply put, it massively contributes to the overall customer satisfaction and delivery experience. As technology constantly evolves, fresh innovations have recently been launched to address last-mile challenges. These include drones, self-driving vehicles, e-Cargo bikes, and light electric vans, to name a few. Yet, they have a long way to go before becoming a common sight in the logistics world.
The bottom line is, of course, to choose the right logistics solutions provider with a proven track record in local and cross-border e-commerce fulfilment. This ensures that your end-customers' orders arrive on time and in perfect condition.
Final thoughts
The growth of the e-commerce industry is unstoppable, and so should your business. Now that you already know the e-commerce trends in 2023, it's time to gear up. With the right strategy and e-commerce logistics partner in place, you can reach your goals and achieve growth in no time.
Take the first step by getting in touch with our e-commerce logistics and 3PL specialists!